Welcome to The Matchmaking Institute's London Live Training, the MUST HAVE training for anyone looking to finally start their successful career as a matchmaker or looking to expand their network and triple their profits as an already existing matchmaker.
This is the event where you will get the exclusive, step-by-step strategies for starting and growing a matchmaking business, the latest trends and tips in the industry that can easily double your database and triple your profits.
Whether you are just starting out or looking to take your business to the next level - this event is a game changer for your business.
Plus, these not to be missed guests...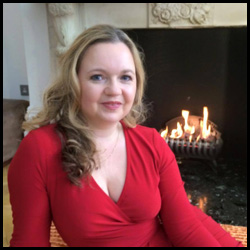 Geneviéve Zawada is the owner and CEO of Elect Club one of the UK's leading and longest established Personal Matchmaking Services. Elect Club is an exclusive pool of single professionals looking for long-lasting relationships and are serious in their search. Geneviéve will be sharing her behind-the-scenes tips and strategies with a vast amount of experience, a holistic approach and positive attitude to the dating industry.
Lisa Clampitt, LMSW, is the founder and president of Lisa Clampitt Matchmaking, the founder and president of the Matchmaking Institute, a professional matchmaker and relationship expert for over 17 years, a book author and a New York State Licensed Master of Social Worker since 1991. She was educated at New York University, receiving a BA in Dramatic Literature, and received her graduate degree, a Masters in Social Work, from the University of Michigan.
Take 3 days to become an in-demand matchmaker
3 days to define or refocus your purpose, talent, and specific niche.
3 days to network with the leading matchmakers from around the world.
3 days to make the money and get the flexibility you've always wanted while helping singles find and keep love.
All you have to do is show up.
Ready To Be A Top Matchmaker and Dating Coach?
Who Is The London Training For?
Let's be straight - The Matchmaking Institute's Live Trainings are never events where we simply discuss the latest trends, the possibilities and scenarios for becoming a leading matchmaker, and send you on your way with a notebook full of head spinning information and no plan.
We come to some of the biggest cities in the world each year to be a global voice in the love industry - focusing on community and collaboration.
During our London Training, we give you the step-by-step, concrete plan for starting or growing your business - with guidance and support from the industry's top love connectors.
Become A Certified Matchmaker
Get Certified- once you complete the 3-day training, you will be a Certified Matchmaker! As the Matchmaking Institute is the only certified school in the world for matchmakers, you will be affiliated with the utmost in professionalism and ethics when it comes to helping people find and keep love.
You're Ready to Be in Charge. There's no one telling you when when you can take a personal day, when to finally take that vacation you've been dreaming about, or rule book to follow. This is your business - designed by you - on your own, scheduled time.
A Career that Excites You. Now excitement gets thrown around a lot - but we really mean it! You will be happy to get up every morning as you help people find their perfect match. It's fulfilling, encouraging, and adds joy for so many people.
Ultimate Financial Freedom. You decide how much money you want to be making. Determine your client load and rates as they fit into your lifestyle and goals.
In-Person Role Playing + Training - learn the best matching strategies, while defining your personal approach.
Lead Your Business to Success - build your sales strategy and find marketing channels with ease.
Display the exclusive Matchmaking Institute Certified Matchmaking Seal on your website. Loyal fans and clients will instantly recognize your reliability and credibility.
You'll also get a 1:1 mentoring session with a member of our faculty to review your revenue model and business plan with personalized feedback.
Advanced Study for Experienced Matchmakers
Refine Your Niche + Triple Profits - with ease and confidence by focusing on your unique strengths so you attract
Not Looking for the Full 3 Days? No Worries! Join us for our Masterclass featuring special guest speakers for concrete, action packed ways to level up your business! All details below!
Discover the Latest Trends, Tips + Strategies - we've researched the must have resources and are committed to helping to take your business to the next level with confidence.
Learn Creative Revenue Models - price your services for more consistent success, Leverage your expertise with book deals and additional revenue through coaching.
Become an Industry Thought Leader - brand yourself as the expert in your niche, Build a loyal social media following with simple steps for more visibility.
Expand Your Database of Singles - discover the best method to recruit new singles. Refine your "elevator recruitment pitch" and learn how to find and utilize the very best recruiters.
So like we said, this isn't just some fluffy event - these are must have, game changing strategies, tips, and resources to gain more clients, make more money, and become a leader in the love industry.
Get Ready For A Business That's Unstoppable
Create serious change in your career, transform your business, and embrace more profit and flexibility than ever before as we will be diving into exactly what you need to start, grow, and become a leader in the love industry.
That's why we need action takers.
Action takers that look like this...
You're Ready to Be in Charge. There's no one telling you when when you can take a personal day, when to finally take that vacation you've been dreaming about, or rule book to follow. This is your business - designed by you - on your own, scheduled time.
A Career that Excites You. Now excitement gets thrown around a lot - but we really mean it! You will be happy to get up every morning as you help people find their perfect match. It's fulfilling, encouraging, and adds joy for so many people.
Ultimate Financial Freedom. You decide how much money you want to be making. Determine your client load and rates as they fit into your lifestyle and goals.
Increased Flexibility - creating your own schedule, taking that long needed vacation when you want without sacrificing your salary or feeling guilty.
Becoming Your Own Boss - developing a business you are proud of, one that adds value, impacts lives.
You are also someone who…
Wants to learn the latest tips, strategies and trends so you can easily start or grow a successful business.
Tired of working hard with no results (hint: no one's actually helped you implement and that's the secret sauce!)
Just starting out and is so ready to leave the 9 to 5 life behind and create a business that excites you to get out of bed every Monday morning.
Already an established matchmaker doing well but is ready to get to the next level with ease, confidence, and support.
Excited to make more profit, have more time, and truly make a global impact as you help people find and keep the love of their life!
If any of these got a big ol' head nod, then yes - go book that plane ticket! And if not, you know what? That's okay, too. Because if you aren't ready to gain the insights, expand your network, work with the top love connectors, then we don't want you wasting your time.
Why The London Training?
Because You Won't Find Anything Else Quite Like It
The Matchmaking Institute is the only state accredited school in the world for matchmaking. (Yep, the world.) And our leadership team has over 45 years of combined experience.
And that's not all...
Certification is approved by the State of New York with a global reputation and ethical code of conduct for 14 years.
Training is administered by some of the top matchmakers in the world.
The Institute is led by an advisory committee of high-level matchmakers from around the world.
Reputable community of love industry professionals that foster collaboration and support.
Matchmaking Institute MasterClass
7 Key Strategies to Boost Your
Matchmaking Business and Maximise Profits
Whether you're a business owner, an employee or an independent contractor these 7 strategies are crucial to you individually and the team's success!
Scaling Your Business: Challenges and Opportunities
Creating and Managing a Super Star Team
Leveraging Events to Grow Your Business
Online Marketing for Offline Matchmakers
Setting and Managing Customer Expectations
Why Using Technology for Collaboration Makes Business Sense for Matchmakers and Helps Your Clients
Once you register for the Live Matchmaker Certification Training Program you will have access to the Online Training Course. Our unique curriculum was created to include the wisdom and teachings of dozens of top matchmakers, dating experts, social workers and scientists. It's a specific, step by step process to create your successful matchmaking business.
(a $5,000 value!)
You'll get...
Month 1:
Industry Overview & Introduction - Learn the important history of matchmaking and how it informs our modern day approach, and the best format for choosing a business model and the right niche based on your skills and professional goals.
Launching Your Business - We will deal with all the back end stuff so you always feel supported - from corporation set-up, protecting yourself from legal liabilities, client contract agreements, and website terms and conditions.
Your Service Offering - Defining your service offering and additional products so you offer the utmost value to your clients.
The Matchmaking Process - Gain the step-by-step process for onboarding singles into your database, accepting new clients, the interview process, matching your clients, and pitching an introduction to a client.
Month 2:
Client Relations - Hone your relationship coaching skills by learning the best ways to coach a client post-date, offer feedback, while helping them make more authentic choices.
Managing Your Database - Get access to all the top client management technology and organizational systems so your business runs smoothly.
Marketing & Sales - We help you promote your business so it always looks and feels like you. We'll cover web design, business cards, brand positioning, lead generation, and the sales process so you never feel overwhelmed.
Ancillary Products & Services - Take your business to the next level with date coaching, online dating assistance, books, and dating programs.
Month 3:
Recruiting - Learn why at the core of every great matchmaking business is a killer recruiting team. You will know exactly how to fill your database with quality, single men and women through in person recruiting and online recruiting.
Personal Branding - Position yourself as an expert. Work on your dating book, promotional videos, and designing your brand.
Public Relations - Getting proper media coverage, reaching out to newspapers & magazines, building relationships with popular bloggers, and other dating and relationship experts.
Graduate Responsibilities - Following our code of ethics, what you can expect as a matchmaker, networking with other matchmakers and recruiters, as well as people in other complementary fields.
Let's Get Real for a Minute
Whether you are looking to become a certified matchmaker or an established matchmaker looking to grow your business, these 3 days will be your must have next steps.
Because let's face it… it's difficult to find the right information that's really going to transform your business.
That's why we do it right alongside you - grow your business, expand your database, and network with the world's leading matchmakers in a supportive, collaborative environment you simply won't find anywhere else.
Quite simply, you will become a top love connector.
As a leading matchmaker, you want to attract the very best clients. And once you find them, your clients have all kinds of demands (or they will). You've promised [x] number of introductions. In order to provide a high level of service, you have to keep building your database, expanding your network, and honing your skill set.
I'd say that's 3 days worth investing in – don't you think?
There's always a catch, right? In order to provide the very best, personalized attention and strategies for this 3-day training, we are keeping the event super intimate.
SEATS ARE EXTREMELY LIMITED!
(Not the worst catch you ever heard, right?)
Reserve Your Seat
For Just $5,000
or
5 EZ-Payments of $1050
Name of Location:
London

Address:
Disclosed at Registration Time.
The dress code is "rock it!" This is the ULTIMATE place to network, meet other strategic matchmakers and love professionals, create joint venture opportunities, and gain all the resources you need to grow your business. So go ahead and choose something that highlights your confidence and makes you stand out.
The weather starts to cool down in London in September, when the autumn season is setting in. At this time of year, the average temperature is 16°C.

Matchmaking is the fastest growing industry. Period. As singles are sick and tired of "swiping right" or going out to Happy Hour hoping for the best - they are actively seeking a trusted wingman, honest guide, and support to help them find the love of their life - and keep them!
That's why there has seriously never been a better time to learn the skills, uncover the insights and latest trends, make the connections, expand the database - and take this industry by storm.
You will be unstoppable. It's kind of our mission.
© Copyright 2003 - . Matchmaking Institute