Steps To Becoming An Entrepreneur & Powering Your Matchmaking Business
A master class on innovation, sales strategy, marketing, and product development
Steps To Becoming An Entrepreneur & Powering Your Matchmaking Business
A master class on innovation, sales strategy, marketing, and product development
HOW TO GET STARTED
Schedule a free call with our friendly advisor to find out more about this exciting course!
The perfect scenario for every Matchmaker in the market is:
Having a strong brand & business model that attracts a large online following.

An endless incoming flow of new potential clients & referrals.

Being able to differentiate a genuine lead versus someone who is only "shopping" around.

Happy clients who are ready to pay after the first meeting.
Introducing a comprehensive 5-day Master class designed with the intention to help business owners in the dating industry focus on the crucial parts of their service offerings starting from the basics. A lot of businesses fail to generate the desired revenue due to a weak foundation and organizational structure. With this master class, you will learn what is essential when it comes to sales and marketing and how to apply these strategies immediately. 
WHAT YOU WILL LEARN & THE SCHEDULE 
Divided into five separate days, the first two days of the class focuses on product development & marketing, followed by another two full days of in-depth sales training sessions. The master class will end with one day of goal setting and accountability follow-ups for successful implementation of the skills you have learned.
Taught by well-known experienced Matchmakers: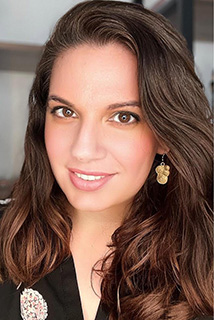 Maria Avgitidis is the CEO of Agape Match, a matchmaking service based in NYC. For over 12 years, Maria has successfully combined four generations of family matchmaking tradition with modern relationship psychology and search techniques to ensure her professional clientele are introduced to their ultimate match. She is also the Matchmakers Alliance co-founder, a trade association that promotes collaboration and knowledge sharing for professional matchmakers and dating coaches. Maria and Agape Match have been featured in The New York Times, The Financial Times, Washington Post, CNN, and Vice. She has been a guest on popular podcasts, such as Girls Gotta Eat and JTrain, and is the Ask a Matchmaker Podcast host.
Maria works with matchmakers and other high-end service providers to help re-master (or establish) their brands to increase their lead flow. Utilizing intuitive design practices, she helps shape overall brand design to create a brand identity that will attract the ideal client and lead flow the service provider is seeking. Additionally, she guides her clients through SEO, social media, and content creation.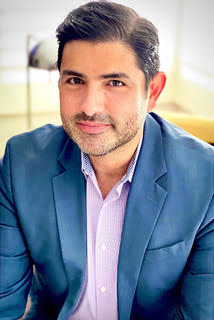 Louie Felix is a world-class matchmaking expert in the relationship industry for almost two decades. His accomplished 26+ years of results-driven and performance-focused operations, sales and marketing professional experience, combined with his successful start-up/business development and management background, ultimately led him to serve as the CEO of two of the country's largest matchmaking companies, as well as running the largest dating company in California.
Currently, Louie is the founder of Matchmaking VIP, a boutique matchmaking agency that provides personalized concierge-level matchmaking services and serves as the COO of Agape Matchmaking, an exclusive, high-end New York City-based matchmaking company.
He has been featured as an expert matchmaker for shows on WeTV and the CW, and he provides expert advice to the media on matchmaking.
SESSIONS LED BY MARIA AVGITIDIS
Monday
180 mins
Session 1: Brand and Business Development
Matchmaking websites are window shops. People pop in, maybe they'll look around, but then they walk away and never come back again. For most matchmaking companies less than 10% will join your database... and those that do... Can they afford your services? Do they even understand what you're offering?
Brand development is the process of creating and strengthening your professional services brand. Whether your season dating professional that needs their logo and website remasters or a new matchmaker who wants to accelerate their growth, defining your brand and developing your position in the overall dating marketplace is the foundation to future success.
Session 2: Attracting Quality Clients
This session will focus on creating landing pages and lead forms that generate great lead flow. You'll also learn how to prepare your leads for your sales call and how to utilize different form formats for lead capturing.
Tuesday
180 mins
Session 3: Extend Your Network
What sets matchmakers apart from other people is that we are natural networkers.... and yet so many of us leave great opportunities on the table that could help us grow our reach and trust within our community.
This session will strengthen your understanding of social media and correspondence and give you creative insight to increase your brand awareness and further your lead flow.
Session 4: Cultivate Your Network
Learn the three ways you can increase your lead generation by unlocking strategic opportunities for business growth. This is your crash course to SEO, blogging, and newsletters.
ROI TRAINING SESSIONS WITH LOUIE FELIX
Thursday
180 mins
Session 1 and session 2: Most new incoming clients begin with an incoming (or outgoing) phone call. Session 1 and 2 will cover:
The best business practices when handling initial calls
The "flow" of each call
What should and shouldn't be discussed
How to convert an inquiry into a prospective client
How to gather information about the "aims" of your prospective client
Price Prepping
Follow up phone conversations
Knowing when to close a prospective client on an initial call vs. when to allow space to close them in person
Friday
180 mins
Session 3 and Session 4: The actual Sales Process; Converting your sales appointments into actual clients. How to build need with your new client prospects:
Recognizing potential objections and knowing when to overcome them
Making your prospective client 100% accountable
Recognizing "contradictory" statements and how to manage them
Creating a realistic expectation for each prospective client to ensure you do not over promise (and under deliver)
Situational selling; this will prepare you for what you will be offering to each prospective client
Building your confidence
Discussing your contractual terms
The art of closing; Closing your prospect with them walking away feeling "sold"
Ethical selling practices
FINAL SESSION
The Following Thursday
A 90-mins review session with Maria & Louie
Set your goals
Apply what you've learned on your business immediately
Extended Q&A session
You will receive a total of nine sessions
2 Sessions | Monday: Brand & Business Development + Attracting Quality Clients with your Instructor Maria Avgitidis.

2 Sessions | Tuesday: Extend Your Network + Cultivate Your Network with Maria Avgitidis.

2 Sessions | Thursday: Handling Sales Calls with your Instructor Louie Felix.

2 Sessions | Friday: The Actual Sales Process with Louie Felix.

1 Session | Following Thursday: Final Review with Maria Avgitidis and Louie Felix.
SIGN UP TODAY
Recommended for all practicing Matchmakers and Dating Coaches who are time-conscious and fast decision-makers with a passion for upgrading their skill sets.

You will not get another online course as power-packed and efficient as this!

Special discount open for group calls for a limited time period only.

Individual sessions available.