The Matchmaking Institute and Professional Matchmakers Network is guided by a Professional Advisory Committee of experienced, successful matchmakers across the globe. The collective mission of the MMI Professional Advisory Committee (MMIPAC) is to uphold quality control and a code of ethics in the matchmaking industry. Business-oriented, forward-thinking matchmakers across the world now work together towards the advancement of the matchmaking profession.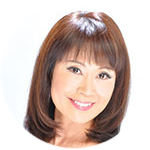 Justine Kuriyama
Justine Kuriyama, BA/MBA, Matchmaker, Certified Life Design Counselor, and dating coach, is the founder of La La Story, a Marriage consulting company for high-caliber professionals, and Pacific Match, a boutique-style professional Matchmaking agency for highly successful, globally-minded singles. Her agency is internationally-connected, with expertise in matching distinguished people from around the world.
Before she became a matchmaker, she was known as a successful and reliable business consultant in the large multinational corporate environment. Her passion for helping people to connect and find love led her to establish a business in Honolulu in 2006, offering luxury Real Estate and Marriage consulting services.
Justine's experience of living in many countries truly helps when it comes to understanding people, lifestyles, and culture. Justine has a BA in Business Management from a U.S. university, and an MBA in International Business Management from a renowned business school in Switzerland. She speaks fluent English and Japanese, and has good knowledge of French and Chinese. She's based in Tokyo and married to a successful British banker.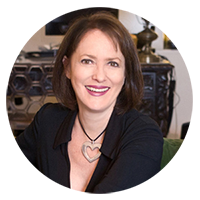 Lisa Clampitt
Lisa Clampitt, LMSW, is the founder and president of Lisa Clampitt Matchmaking, the founder of the Matchmaking Institute, a professional matchmaker and relationship expert for over 15 years, a book author and a New York State Licensed Master of Social Worker since 1991. She was educated at New York University, receiving a BA in Dramatic Literature, and received her graduate degree, a Masters in Social Work, from the University of Michigan.
In 2001 Lisa created Lisa Clampitt Matchmaking; a high end personalized dating service offering a great way for exceptional single men to meet extraordinary women. She would give them a bridge into a social network that allows them to feel as if "they have a best friend", to introduce them to other singles of quality and style. Lisa founded the Matchmaking Institute in 2003 to set a code of ethics and strict quality standards in the matchmaking industry.
It is the first institute offering a professional matchmakers network, matchmaking workshops, yearly world-wide professional conferences providing matchmakers with a group of peers & support.
Lisa is consistently sought after as a matchmaking and relationship expert and has had extensive National and international press coverage including ABC's 20/20, the O'Reilly Factor, Time Magazine, Cosmopolitan Magazine, Forbes.com, Worth Magazine, Crane's New York, the Wall Street Journal, the New York Times, Reuters and Today in New York among many other media outlets.
Lisa's is also author of two books on matchmaking published in September 2007, Make Me a Match: The 21st Century Guide to Finding and Using a Matchmaker and Matchmaking From Fun to Profit: A Complete Guide to Turning Your Matchmaking Skills into a New Business. Lisa has been happily married for over eleven years and lives in New York City with her husband and two children.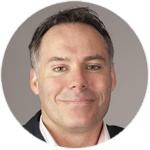 Radboud Visser
Radboud Visser is CEO of Mens & Relatie ™ (Human & Relationship), the largest Matchmaking Agency in The Netherlands and in Europe, with over 40 offices in The Netherlands. Every office is run by an independent matchmaker, who visits the singles at their home. A loving relationship is very personal and thats why the search for love always requires a home visit by the matchmaker. Only then she get to know the client well enought to be able to find that special person, so they can live happily ever after. That is the goal of Mens & Relatie !
Mens & Relatie is a family business founded in 1984 by Radboud's mother. Mens & Relatie aims to support the matchmakers in a way they can rise above themselves, sparkle and excel in their matchmaking abilities, so that they will find very succesfull matches.
That's why Radboud is running the business together with his younger brother, a qualified educator and specialist in designing e-learning (for the matchmakers) and e-coaching (for the clients). And together with his sister, a wellknown Psychologist and auteur of books about Longlasting Loving relationships.
This way of working and the focus on the goal (the succes rate of the matches) proved it's value since 1984. As CEO, Radboud especially focuses on innovation with new technics and methods. He is also President of the Board of the Singles Quality Mark (12 Dutch Matchmaking Agency's) and teacher of Dating and Relationship Coach at the Dutch Trading Academy.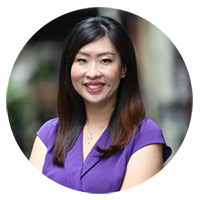 Violet Lim
Violet Lim, Co-Founder and CEO of Lunch Actually, eSynchrony and Eteract.com is Asia's most beloved love guru, having published a best-selling book titled "Lessons from 15,000 First Dates" and award-winning blog, known as "Diary of a Modern-Day Matchmaker."
Violet has a Masters degree in Industrial Relations and Personal Management from the London School of Economics, United Kingdom and she read law at the University of Manchester. In 2004, she founded Lunch Actually in Singapore with her husband Jamie Lee, and the company has arranged close to 30,000 dates.
The business has expanded rapidly and now has offices in SIngapore, Kuala Lumpur, Penang, Hong Kong and Jakarta.
Violet has appeared in over 2500 media coverages in top magazines, television and radio, and featured in local and international media such as The Straits Times, ABC News 20|20, CNBC Asia, BBC, Bloomberg and Radio Australia. She has also been featured in Singapore's National Day video in 2005 as one of Singapore's most aspiring people.