Become A Certified Matchmaker
The Matchmaking Institute is simply the best school in the world for matchmaking.
Join the global movement of over 1,500 matchmakers and relationship experts
from more than 25 countries.
Become A Certified Matchmaker
The Matchmaking Institute is simply the best school in the world for matchmaking. Join the global movement of over 1,500 matchmakers and relationship experts from more than 25 countries.
Cutting Edge Curriculum
Our unique curriculum includes the top matchmakers, dating experts, social workers, and scientists drawing on cutting edge research and psychology. You will learn the secrets to facilitating transformational experiences for your clients that will create a positive ripple in every area of their lives – love and beyond.
Business Minded
The dating industry is 2.1 billion dollars – and growing. We know that being a relationship expert is not enough to establish yourself as a leader in this industry. You need the business savvy on how to brand yourself, position your business, grow your database, structure your processes, and sell your services.
The Matchmaking Institute addresses these critical factors by providing the best business training to make yourself stand out in the crowd.
The Certification Process
When you receive access to the course you will get:
12 Online Self-Paced Modules To Begin Your Training Within One Business Day Of Your Registration

12 Weekly Live Q&A Calls With An Instructor

6 Months Of Continued Access To The Weekly Live Q&A Calls With An Instructor To Support You While You Set Up Your Business

Private Online Student Facebook Group With Office Hours

Electronic Home Study Kit With 400+ Pages Including Sample Questionnaires, Agreements, And More

Eligible To Join The Matchmaking Multiple Listing Service (MMLs) For Client And Candidate Referrals

20% Discount At Select Events (Once Certified)

Business Plan Review that Sets You Up for Success

The Certified Matchmaker Seal of Excellence to Display on Your Website (Once Approved)

Membership To The Certified Matchmakers Professional Network (CMPN) For Client And Media Referrals, Client Dispute Resolution, And Other Benefits

Certificate of Completion Renewable Every 2-years
We also include access to the largest active and verified Love Connector's online forum.
Learn from the Top Love Connectors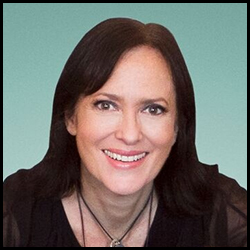 Founder Matchmaking Institute
Master Executive Certified Matchmaker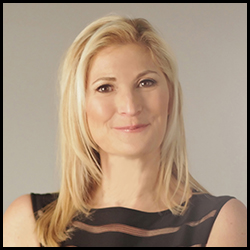 Relationship Coaching Instructor
Founder, DrTerriTheLoveDoctor.com
Pay in Full to Receive All Modules Unlocked And The Recruiter Certification for FREE
If the certification is paid in full, you'll get all 12 modules unlocked and the Recruiter Certification Training for free.
What is the Recruiter Training and How Does it Work?
We will send 6 online course modules, which will give you everything you need:
Overview of Recruiting for The Matchmaking Industry – Essential for matchmakers and potential recruiters, you'll understand why having a solid recruiting team instantly improves your business and client satisfaction.

How To Find & Hire Recruiters – Discover the secrets to finding the very best recruiters. Essential for potential recruiters to understand exactly what matchmakers want in a successful recruiter.

How To Train & Manage Recruiters – Learn the exact standards for training, managing, and compensation without spending hours coming up with a training template. We do it for you!

Techniques For Recruiting Online – The top secrets for discovering potential matches online –websites, social media, and mobile applications. Dominate this medium with ease and confidence.

Techniques For Recruiting Offline – Increase your network through referrals from friends; the very best tips for recruiting in bars, in salons, on the street – just about anywhere with a commanding, effective presence.

How To Recruit Singles Through Strategic Partners – Understand the immense benefits of collaborating with people in the matchmaking and date coaching industry to recruit singles, and expand your database. Not to mention, become a leading recruiter by honing on other complementary professions – from personal training, image consultants, hair stylists, concierges, etc.)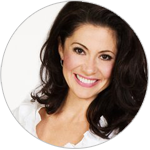 "I was expecting the course to be interesting but it exceeded my expectations. I found the course content to be sufficient, well presented, the materials well organized, and presentation pace to be comfortable.

Every question I had was handled with great attention and immediately addressed. I would recommend this course to others without hesitation. It is the best training in the country for new matchmakers and a great opportunity for people who are already in the business to network and to exchange with great ideas and their experience."
Work that Matters…
You have the opportunity to help people find love – real love. Helping people look past short-term chemistry and focus on shared values and lasting compatibility.
We help you hone those skills through a unique methodology that's part social work, part psychology and science, paired with ultimate dating and relationship coaching.
In short, you'll be a must have, in-demand love connector. You'll also have a whole lot of fun along the way.
Plus, enjoy the freedom of flexibile schedule. Take that vacation you've always wanted without feeling guilty or worried about work. You'll be able to plan your work days, while also dictating your income.
Speak with an Admissions Counselor today…