Launch and grow your own matchmaking agency. Get mentored by the top matchmakers in the world.
Now is your chance to learn step by step how the top matchmakers earn over a million dollars a year to spread the love and make matches.
Who takes this course?
We get the full range of students who register. People with absolutely no experience in the matchmaking industry to experienced matchmakers, we get them all. This course is designed to help you to build a business from scratch or take your existing business to a new level of success.
Do people really find this training useful?
Absolutely! The Matchmaking Institute has been around for 13 years and has gained a reputation of creating some of the most successful matchmakers in the world. Don't take our word for it, here are some testimonials from our students.
What is the process for getting certified?
This program consists of 3 steps:
1. Review the Home Study Kit containing hundreds of pages of information and documentation to help you launch your business
2. Attend a 3 day live training with Matchmaking Institute Experts
3. Complete a 1 on 1 business plan review with a Matchmaking Institute business coach
What is included with my registration?
Professional Matchmaking Start-Up Kit
The Matchmaking Institute's comprehensive Professional Matchmaking Start-up kit is the result of 8 years of intense lectures and workshops and conferences given by our team. We want to share all the tools you need to know to become a matchmaker and start a profitable matchmaking business in your area or improve and grow your already existing matchmaking business.
This kit has been carefully put together by a group of matchmaking experts to provide the best guidance and support available to make sure your new matchmaking career is both enjoyable and successful. Materials in the kit include:
Forms (to prescreen clients, conduct phone interviews, complete pre-qualified screenings, sample client contracts, etc.) business models and sample pricing of many different successful matchmaking businesses, specific information about the singles industry and matchmaking business and much more.
Forms included on the CD provided with the Comprehensive Matchmaking Business Start-Up Kit:
• Screen and Qualify Form (2 pages)
• Profile Forms (20 pages)
• Physical Attributes Form
• Potential Matches Form
• Feedback Form
• Code of Ethics
• Sample Website Templates
This interactive guide is designed to get you actively thinking about why you want to be a matchmaker, the skills you have to offer and the skills you want/need to acquire or refine. Most importantly, this workbook will provide you with all the information you need to become a successful Professional Matchmaker.
---

---
3-Day Live Training Seminar
For 3 days, you'll get exclusive access to learn from the industry's top matchmakers in a intimate environment of a small cohort of matchmakers. Each class consists of matchmakers from all over the world, each with a different business model and experience. You will have the opportunity to ask all the questions you ever wanted to know, roleplay client scenarios and go out into the field to recruit singles under the guidance of an experienced matchmaker.
Here is a sample schedule:
Thursday
9:00am-11:00am – Introduction to the Field of Matchmaking
-Role of the matchmaker
-Participants career experience is reviewed
-Matchmaking Career Goals reviewed
11:00am-12:30pm – Basic Human Psychology for Matchmakers
-Psychological profiling process for matchmakers
-Detailed client profile form review.
-What is chemistry and what makes a good match
12:30pm-1:30pm – Lunch (on your own)
1:30pm-2:30pm – Prescreening Techniques
-Prescreen techniques for potential clients in person and over the phone
-Review of prescreening forms provided and reviewed
-Techniques that optimize choosing clients
2:30pm-3:30pm – Interviewing Techniques and Information Acquisition
-Interviewing skills
-Profile forms reviewed.
-Interviewing techniques
-Role-play exercise for information acquisition
3:30pm-6:00pm – Advising Clients on Marketing Themselves for Romance – Key Client Coaching Skills
-Tools to help matchmaker client's in dating, romance, and relationships.
-Topics for overcoming shyness, isolation and loneliness, successful listening skills, building confidence and overcoming fear of rejection.
-How to give difficult feedback
Friday
9:00am-10:30am – Matchmaking Business Models I
-Presentation of various Matchmaking business models
-(Homework: Students write own model for the class Business Models II).
10:30am- 11:30am – How to Start Up Your Small Business
-legal paperwork: business registration, business tax id, local ordnances
-How to file an application for a trademark, and how to obtain a domain name on the internet
-How to process credit card payments.
-Top 10 business mistakes when starting up your own business
11:30am-12:30am – Matchmaker Sales Process
-Build an effective sales process
-How to relate to, understand and sell to different types of people.
12:30pm-1:30pm Lunch (on your own)
1:30am-2:30pm Marketing for Matchmakers
-How to promote your matchmaking business
2:30pm-4:30pm Networking and Social Media for Matchmakers and Building a Database
-Maximize current network's potential
-Review of every day opportunities
-Techniques to expand a network
-Social Media and the Press
4:30pm-6:00pm Prep for Matchmaking Business Models II
-Present and review student business plans including pricing structure and services
-State by state matchmaker service laws and sample contracts reviewed
Saturday
9:00am-12:00pm Pitching your Business
-Students will pitch their business presenting their business plan and 30 second pitch
12:00pm-1:00pm- Q and A and review
---

---
Business Plan Review
At the end of your live training, you will submit your business plan to be reviewed in a 1 on 1 consultation with a Matchmaking Institute business coach. Get feedback and guidance on your business model, pricing structure and marketing strategy. Matchmaking business models are proven and our experience can help you save years of mistakes and thousands of dollars.
Once your business plan has been approved, you will receive your certification in matchmaking and join the ranks of some of the most prestigious matchmakers in the world.
Who are the course instructors?
Lisa Clampitt – New York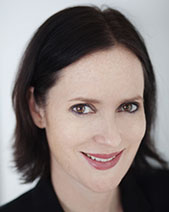 Lisa Clampitt, LMSW, is the founder and president of VIP Life, the founder and president of the Matchmaking Institute, a professional matchmaker and relationship expert for over 15 years, a book author and a New York State Licensed Master of Social Worker since 1991. She was educated at New York University, receiving a BA in Dramatic Literature, and received her graduate degree, a Masters in Social Work, from the University of Michigan.
In 2001 Lisa created VIP Life; a high end personalized dating service offering a great way for exceptional single men to meet extraordinary women. She would give them a bridge into a social network that allows them to feel as if "they have a best friend", to introduce them to other singles of quality and style.
Lisa founded the Matchmaking Institute in 2003 to set a code of ethics and strict quality standards in the matchmaking industry. It is the first institute offering a professional matchmakers network, matchmaking workshops, yearly world-wide professional conferences providing matchmakers with a group of peers & support and is the only State Licensed matchmaking school in the world.
Lisa is consistently sought after as a matchmaking and relationship expert and has had extensive National and international press coverage including ABC's 20/20, the O'Reilly Factor, Time Magazine, Cosmopolitan Magazine, Forbes.com, Worth Magazine, Crane's New York, the Wall Street Journal, the New York Times, Reuters and Today in New York among many other media outlets.
Lisa's is also author of two books on matchmaking published in September 2007, Make Me a Match: The 21st Century Guide to Finding and Using a Matchmaker and Matchmaking From Fun to Profit: A Complete Guide to Turning Your Matchmaking Skills into a New Business. Lisa has been happily married for over eleven years and lives in New York City with her husband and two children.
---
Where is the live training located?
We run trainings throughout the year. Here is the schedule of our upcoming trainings:
October 15th – 17th, 2014: London, UK
January 22nd – 24th, 2015: New York, NY
---

---
How much does the training cost?
The entire program includes the Start-Up Home Study Kit, 3 days of personal live training with the most well known matchmakers in the world and a1 on 1 business plan review. The total cost is only $3,500 which includes your final certification.
Check out our youtube page for more videos about the Institute:
About the Matchmaking Institute
The Matchmaking Institute, co-founded in 2003 by Lisa Clampitt, CSW, was established to set a code of ethics and strict quality standards in the matchmaking industry. It is the first institute offering a Professional Matchmaking Start-Up Kit and Matchmaking Business in a Box, introducing singles to Professional Matchmakers, and providing matchmakers with a network of peers & support.
The Matchmaking Institute is one of the only authoritative voices of the Matchmaking industry with its members providing a reputable and ethical service. It strives to create a greater public and media awareness of this industry and to raise standards across all of the industry and enhance the image of the industry.
For more information about the certification, please e-mail jason@matchmakinginstitute.com or click below to reserve your spot today!
---
---