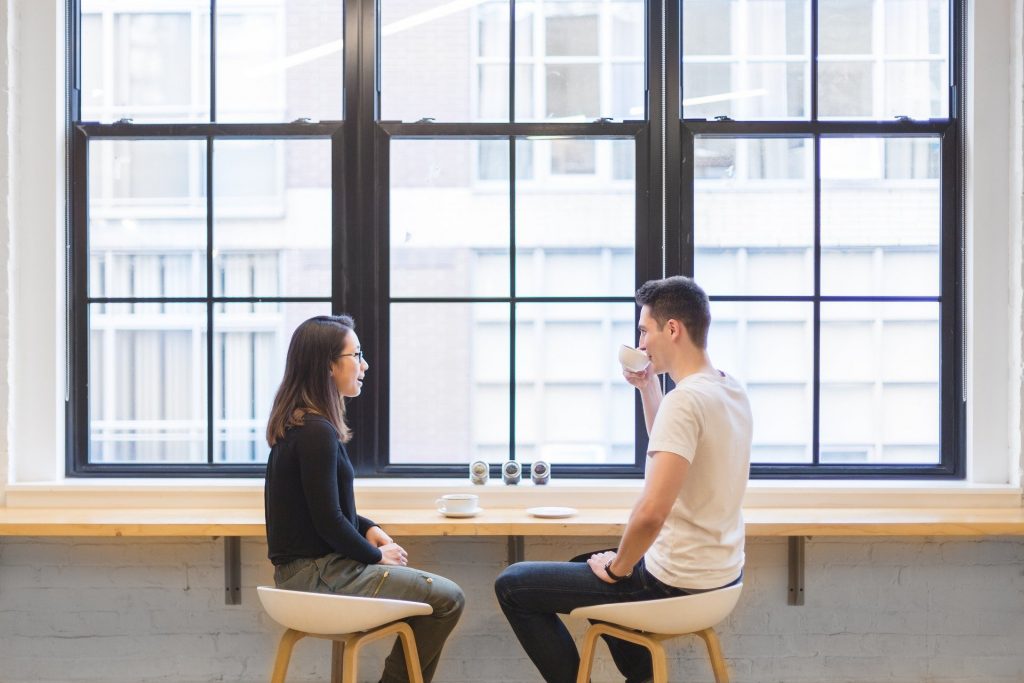 Image Credit: Pixabay
Why Start an Offline Dating Business Today?
It's easy to think that, due to its prevalence, online dating is performing much better than its offline counterpart. However, matchmaking industry statistics suggest a different picture. Globally, offline dating services have a value of $3.4 billion, compared to online dating at $2.9 billion.

Although offline dating may seem old-fashioned in a tech-savvy world, people are still interested in the tailored, personalized services offered by offline dating businesses. And with advanced technological tools to support your business, there really is no better time to start an offline dating business than right now. Here are four reasons why:
Normalcy may return soon
One potential deterrent to an online dating business is the current COVID-19 pandemic. The current vaccination campaign in the US is aiming to enable a return to normalcy, however. Although the target vaccination rates for 70% to 80% of the population to reach a high level of immunity may take another year, manufacturing capacity is steadily increasing and vaccinations are picking up worldwide.

Notably, the pandemic has also driven people to engage with one another in more authentic ways. Many people are dating more cautiously and intentionally than ever before, so it's much easier for them to get to know each other seriously. Although options for dating in-person are limited for now, matchmakers can arrange for clients to meet in outdoor settings. Aside from traditional coffee or dinner dates at an outdoor dining area, clients can also visit parks or open-air cinemas for an entirely new experience.

Analytics has improved the industry

Offline dating gives clients the best of both worlds, as even offline matchmakers incorporate online dating and social media into their business models. With 30% of US adults having tried dating apps, the digital landscape provides matchmakers with plenty of data to arrange great matches.

This has even led to a rise in data analytics as an industry, which is more accessible with remote work setups. A lot of professionals have been influenced to upskill and pursue online business data analytics master's programs that allow them to make better recommendations based on timely, high-quality data. Offline dating businesses have been harnessing this information to gain sharper insights into their clients' preferences.

People are tired of online dating

There are plenty of reasons why some people prefer dating offline to using a dating site or app. Many online daters believe that it's very common for people on those platforms to lie about themselves, in order to appear more desirable; women under the age of 35 also tend to experience bothersome or harassing behavior through online dating. Overall, 45% of Americans who have tried online dating in the past year say that it left them feeling more frustrated than hopeful.

Online dating can also be tricky to navigate for people who don't know what kind of person they're looking for. The choices can be overwhelming, and no amount of time scanning profiles will actually tell you if there is any chemistry. This is the area where matchmakers can help: by bringing in a personal, human touch to dating.

It's a meaningful industry to be in

Offline dating businesses buck the trend by providing singles the resources they need to make a connection with someone special. You can offer matchmaking services, provide date night ideas, coach clients on etiquette and conversation, assist clients in picking out their wardrobes, and even host dating events or mixers. The options are endless, and there's plenty of room for creativity.

And if you're looking for a meaningful career, offline dating is work that creates an impact. For many people who date online, they may be rejecting their ideal partner based on a purely digital angle — like a poorly taken photo or an inaccurate profile, which don't really capture who that person is. Matchmakers have the opportunity to help people determine connections where it matters and provide a match the chance they deserve. As an offline dating business, you can build successful romantic relationships, connect with new friends, or help someone discover who they are and what they want.

Written by Vanessa Oliver for matchmakinginstitute.com