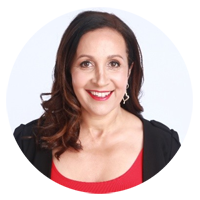 Angela is Director and co-founder of Excellence in Resilience, Ltd. She is one of the leading trainers of resilience in the UK. Angela is an award-winning psychologist who speaks extensively on positive psychology, resilience and corporate psychopaths.
As a researcher and lecturer Angela has developed the 4 Phases of Resilience™, a model of resilience which applies various practical skills to biological, psychological and physiological stages of behavioural change and growth after adversity. As a trainer of over 10,000 people in resilience Angela has designed her own resilience trainings to cover individual, team and organisational resilience.
In her role as a practising Forensic Psychologist, Angela has worked with Prisons, Police Authorities and Secure Hospitals to treat mentally-disordered offenders. She is a recognised lecturer on Corporate Psychopaths and Resilience at work, and consults with some of the largest and most prestigious organisations in the UK, from the Royal Bank of Scotland and the Royal Navy, to Chelsea Football Club, Toyota, and SONY.