Business Consulting for Matchmakers
game plan + support for your business
Business Consulting for Matchmakers
game plan + support for your business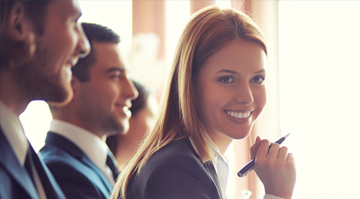 Take a moment to congratulate yourself! Yes, you!
As a successful matchmaker, you help people find their perfect match – every single day. You offer key insights and epic support. And that's pretty spectacular.
But chances are, you might be…
Overwhelmed – you keep wondering what's the best next steps to rock your business with the ultimate client experience, a growing network, and consistent profits.

Needing honest guidance – Whether a new or established matchmaker, having honest and tailored support helps you solve problems more efficiently while thinking outside the box for key ways to grow your business.

Wanting to ask your specific questions – about matchmaking in your area, your specific clientele, and rallying your team.
In short, you need some serious support to stay in the game.
Whether you are a recent graduate of the Matchmaking Institute or a seasoned matchmaker feeling stuck and unsure how to move forward or needing to discuss specific ways to leverage your strengths, we have something for you…
Executive Matchmaker Consulting
Each 1-hour call connects you to a successful matchmaker from our Master Executive Matchmaker Certification member offering you key insights into your business because they've been where you and know the exact steps to create and maintain your practice.

Establish a reputation for excellent client service with simple, easy to follow steps. Eliminate stress with an established game plan.

Bounce ideas and challenges with someone excited to give you excellent feedback and support you on your journey.
And this kind of mentorship you simply won't find anywhere else because you will be guided by leading matchmakers who have built thriving businesses and can help you do the same – while still maintaining that financial freedom and flexibility you so deserve.
Why You Need Support…
When you get crystal clear on what your business needs – results simply happen faster. You will have more time and more energy for the things you love and less time spent staring at your computer screen wondering what's the right next step for you.
And what you need may not be what the next matchmaker needs. As your business is highly unique, you need a personalized, customized approach to showing up as your best self – rocking your business every single day.
The Executive Matchmaking Consultation gives you a solid game plan, honest feedback, and serious support along the way.
So whether you are just starting out or need a kick in the pants to get back in the game, this is so for you.
We have limited spots available with our matchmakers, so don't wait to sign-up.