Sales and Key Strategies to Skyrocket your Business
A 6-week/6 Module Course offered by the Matchmaking Institute
Sales and Key Strategies to Skyrocket your Business
A 6-week/6 Module Course offered by the Matchmaking Institute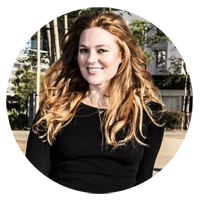 Instructor: Megan Buquen
Cost $2,500 (Conference Special $1,500 for registration at the conference. Valid price until March 15th, 2019)
Course Start Date: Thursday April 25th 1-2pm EST, Course dates May 2nd, 9th, 16th, 23rd and 30th, 2019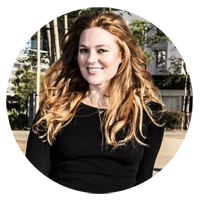 Instructor: Megan Buquen
Cost $2,500 (Conference Special $1,500 for registration at the conference. Valid price until March 15th, 2019)
Course Start Date: Thursday April 25th 1-2pm EST, Course dates May 2nd, 9th, 16th, 23rd and 30th, 2019
The Training Curriculum
Strategies on how to set and increase your membership prices. Optimize your time so you will be working less and make more!
Topics Covered Include:
Money mindset, your perceived value

Consumers perception of your prices

How do I change my price and website?

Duplicating what others did in the industry

Success stories we can follow
Understanding and optimizing lead generation and effective ways to cultivate strong leads with and without a budget.
Topics Covered include:
How to utilize linked, facebook, and instagram

Effective PR campaigns- which publications bring in the most revenue, which ones are a waste of time

Examination of sample monthly revenues using different PR campaigns

Pros and Con of Large vs. small PR agency
How to write a strong sales contract for both domestic and international memberships.
Topics Covered include:
What guarantees 'to have' and 'not have' in your contract

Setting Expectations both verbal vs in the contract

How to keep a customer from writing bad reviews
Benefits of collaborations within the industry.
Topics Covered include:
Shared marketing campaigns
Benefits of creating a strong business plan.
Topics Covered include:
How to outline and create an effective business plan

Strategic guideline to track effective progress

Tools to maintain future business goals

Maintaining momentum and progress after course completion

Creation and outline of your business plan
Business plan outline will be created and include a 3-5 page strategy broken down into the following sections:
Vision- What do you see this business becoming (in x years)?

Mission/ Business Overview- How you intend to achieve your vision

Pricing Strategy- Implementing methods discussed

Sales and Advertising- Choosing strategies

Objectives- Creating a matrix for success by a time frame

Action plan- Listing action items
Homework: Create business plan outline to present at the next class.
Prevention of Individual Business Plans
Final Session will include:
The 'hot seat' for honing individual strategies and goals

Individual presentations will be 10 minutes long followed by an open discussion panel with productive feedback, helpful ideas, and winning strategies to implement for an effective final business plan
The intent of the final class is to set strategic priorities, develop milestones, manage change, create accountability, and align your business for future success!!
This 6-module program begins April 25th, 2019! Be sure to secure your spot and get ready to learn a unique skill set that will dramatically impact your clients and your business.