Global Love Retreat for Successful, Single Women
Run by the World's Leading Matchmakers, Coaches, and Psychologists
April 13th - April 16th
Zoetry Resort
Punta Cana, Dominican Republic
A professional woman who is unsure why finding love is so difficult for you? Find yourself attracting the same type of man into your life you know isn't right for you?
Feel like work is taking over your life with no time to meet the right person for you? And when you do find the time, the men rarely meet your expectations or match you professionally?
More interested in the men that are not interested in you? And then find fault on most dates and refuse to see them again?
If you said, "That's me!" to any of the above, then we want you to know you can find a healthy, true, and realistic love.
Welcome to The Global Love Retreat
You will have the opportunity to work with the top professionals in the industry in a luxurious, safe, and nurturing environment which will cover your past, present and future relationship habits.
Understanding and recognizing your past childhood and adult patterns that keep you single. And how your past choices have affected the way you date and the people you attract into your life. 
Realizing your thoughts, feelings, and actions will affect the people you attract. Creating healthy boundaries to ensure you have strong core values and better self-love.
Setting realistic expectations to attract the right person for you. How to use the modern day rules for dating and creating a healthy dating plan that works for you.
This is just a snapshot of what you will learn, which will change everything
you think, feel and act upon in your future dating life.
During the 3 days, you will be working in intimate group workshops with the world's top love experts to ensure you maximize your time together.
We will create specific and unique strategies for you to go home with.
Each guest will have the opportunity for 1:1 time with our experts and you will be connecting and collaborating with other extraordinary women - just like you.
Our goal is that you leave with clear intentions and a strategic plan on how to attract the right love into your life.
A wellness oasis discreetly planted among the trees of lush Uvero Alto: Zoëtry Agua. This resort boasts rustic touches and elegant design provide an effortless flow of devoted personal service amid peaceful scenes of tranquility, allowing for inner growth and transformation.
It's the perfect escape from a long and grinding winter and the perfect opportunity for an inner spring cleaning that sets you up for a successful summer and remainder of this year.
Learn from the Top Love Connectors
Lisa Clampitt, LMSW, is the founder and president of the Matchmaking Institute, as well as Lisa Clampitt Matchmaking. She has been a professional matchmaker and relationship expert for over 20 years.  Lisa studied at New York University with a BA in Dramatic Literature and a Masters in Social Work from the University of Michigan.  
Lisa founded the Matchmaking Institute in 2003 in order to establish a code of ethics and strict quality standards for the matchmaking industry. It is the only State Licensed matchmaking school in the world  and offers a professional network for matchmakers and dating coaches, as well as workshops and yearly world-wide conferences providing matchmakers with a solid group of peers and support.   
Her high end New York City boutique matchmaking service serves as a bridge into a social network that allows extraordinary men and women feel as if "they have a best friend" -  introducing them to other singles of quality and style.
As a consistently sought after matchmaker and relationship expert, Lisa has had extensive national and international press coverage including ABC's 20/20, The O'Reilly Factor, Time Magazine, Cosmopolitan Magazine, Forbes.com, Worth Magazine, Crain's New York Business, Wall Street Journal, The New York Times, Reuters, and Today in New York - among many other media outlets.
Lisa is also author of two books on matchmaking: Make Me a Match: The 21st Century Guide to Finding and Using a Matchmaker and Matchmaking From Fun to Profit: A Complete Guide to Turning Your Matchmaking Skills into a New Business. Happily married for over thirteen years, Lisa resides  in New York City with her husband and two amazing adopted sons.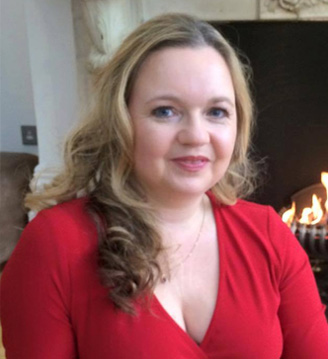 Genevieve Zawada is the CEO of Elect Club, Director of Dating Options Group, Matchmaker London and founder of the Secret Supper Club. Genevieve is often appearing on TV (recently SKY and ITV) Radio and in the media as a leading expert in her field.
Genevieve has over twenty years' experience in supporting people with their Relationship and Dating lives. She has run a number of Dating and relationship businesses during her career from one of the UK's first Professional Singles Dining Club to online dating sites and now runs the UK's Elite Matchmaking Personal Introductions Agency, Elect Club, the Secret Supper Club and Director of Dating Options Group.
She has worked all around the world as a coach, trainer, business leader and mentor. Genevieve works with individual clients and businesses who need support and coaching in managing professional relationships. Having had her own service led businesses she is sympathetic and commercially astute when it comes to people. She has provided coaching, training and consultancy for clients, employees, directors, entrepreneurs MP's and senior leaders in a range of practices all helping them in the area of Relationships, both personally and professionally.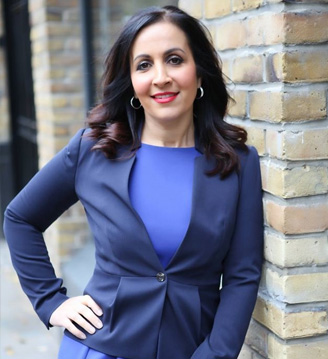 Angela Smith is the Co-Founder of Excellence in Resilience and the Founder of The Resilient Way with 24 years' experience as a Forensic Psychologist, Resilience Expert and Mental Toughness Coach who speaks extensively worldwide on the way we build our resilience following adversity as well as how to successfully manage narcissists in relationships and business whilst staying sane.
As a Psychologist, Angela has had the privilege of working with and helping thousands of people in the midst of, or coming out of adversity to become braver, wiser, happier and most of all different in ways that they could never have anticipated.  And has a very firm belief that we all have the strength and courage to do more than we can ever imagine.
In her role as a practising Forensic Psychologist, Angela works with Prisons, Police Authorities and Secure Hospitals to treat mentally-disordered offenders. She is a recognised lecturer on Corporate Psychopaths and Resilience at work and has trained thousands of people on how to develop their resilience and mental toughness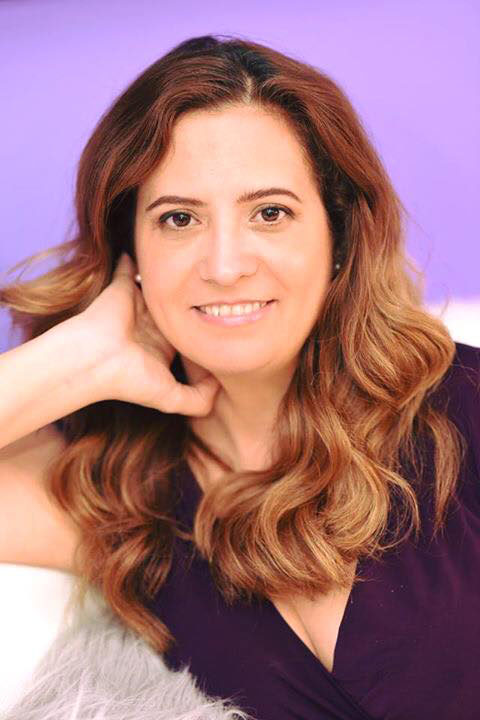 International Emotional Guide, Yudy Veras Bueno, is the Founder of JoY Holistic Wellness.
As a Spiritual Leader and Healer, Yudy combines a cutting-edge Neuroscience approach to emotional healing with Brain Plasticity, Positive Psychology, and energy healing modalities such as, Reiki, Sound Therapy, Guided Meditation, Mindfulness Awareness, Angelic and Shamanic Healing, and Visualization, among other techniques.
As a Certified Practitioner, Yudy applies the principles of Neuro Associative Programming to human behavior to help you understand why people do what they do and the impulses that follow. She also addresses how language triggers physical reactions in our body and psyche through the practice of Neuro Linguistic Programming.
Her heightened intuitive abilities and skills help unblock traumas and fears that have remained previously unresolved. By unblocking those emotions in a compassionate way, she will guide you to create healthier relationships by learning to love yourself first. She'll share effective tools for harnessing the energy of the heart chakra to attract your soulmate.
After 24 years of marriage, Yudy has pearls of wisdom to impart.
She has discovered the secret to creating stronger, long-lasting, heart-centered relationships based on love, compassion and trust.
Here's What You Can Expect
Interactive workshops that will assess your history and patterns. Find out what's working and what needs a little more focus.
Create a new love mindset and proactive strategy plan that will break through barriers and obstacles with honest support
1:1 time with our team of love experts (the world's leading love connectors!)
Curated time to to gain insight, mold your belief systems, and reprogram the way you look at yourself and what you bring to the world.
Connect with other like-minded women committed to creating more love in their life with confidence.
Leave with a clear vision and plan to find love this year.
What's Holding You Back from
Your Perfect Match?
If you've ever asked yourself this question, you are so not alone. Studies show that finding a love partner is not as easy as our constantly filtered world makes it seem.
We tend to only hear of success stories rather than someone's journey.
Sound familiar?
Thing is, there's more to a lasting relationship than attraction or even compatibility.
If you have been told over and over again that, "you just have to try harder" or "put yourself out there more" this retreat was literally created for you. Because this isn't at all what you have to do.
So, what's the secret, you might asking?
There are a series of belief systems that we unconsciously create for ourselves that keep us stuck.
Chances are, you have never addressed these 3 key areas that make up your unique system.
It's exactly why we created this retreat.
Together, we will help you dissect each area so you understand exactly where you fit in, understand your core patterns, and how to create and sustain a NEW belief plan that will help you reconnect with yourself.
By understanding your own story…
Childhood patterns
Past loves and heartbreaks
Core relationships + values
Dreams, desires + goals
All of this helps heal your past and present to give you honest, supportive feedback to create a better future.

Together, we will create specific, customized strategies - just for you.
You will have the opportunity for unique 1:1 time with the world's top love experts. Plus, you will have the opportunity to connect and collaborate with other extraordinary women committed to creating more love in their lives this year.
Come away with clear intentions and a clear plan on how to attract the love of your life and feel good about the journey - every step of the way.
© Copyright 2003 - . Matchmaking Institute